Performances by EVYN CHARLES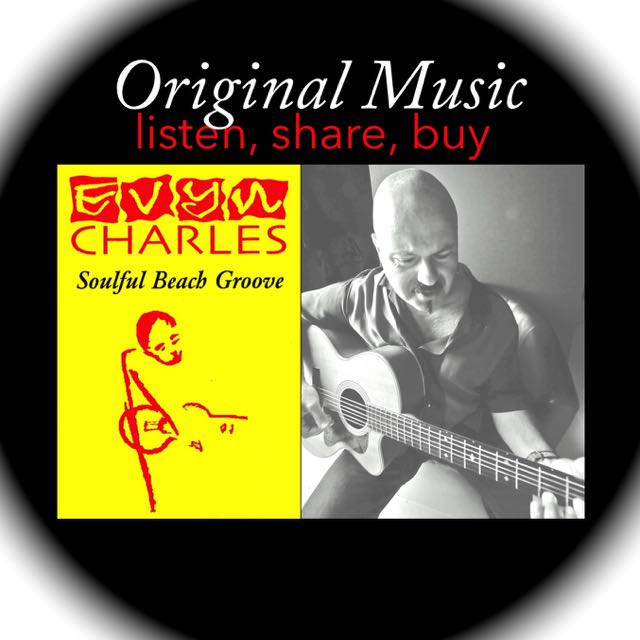 FOR BOOKINGS: check AVAILABILITY CALENDAR then
email evyncharles@yahoo.com or call 310-291-5534
to arrange details

For the last several years, my home for live appearances has been OLD TONY's on the Redondo Pier, California.
I play all your favorites--along with unexpected songs. My schedule varies but is usually Tuesdays, Wednesdays and Fridays (as of August 2021).
OLD TONY's was voted one of the Best Beach Bars in the entire United States by TRAVEL& LEISURE MAGAZINE!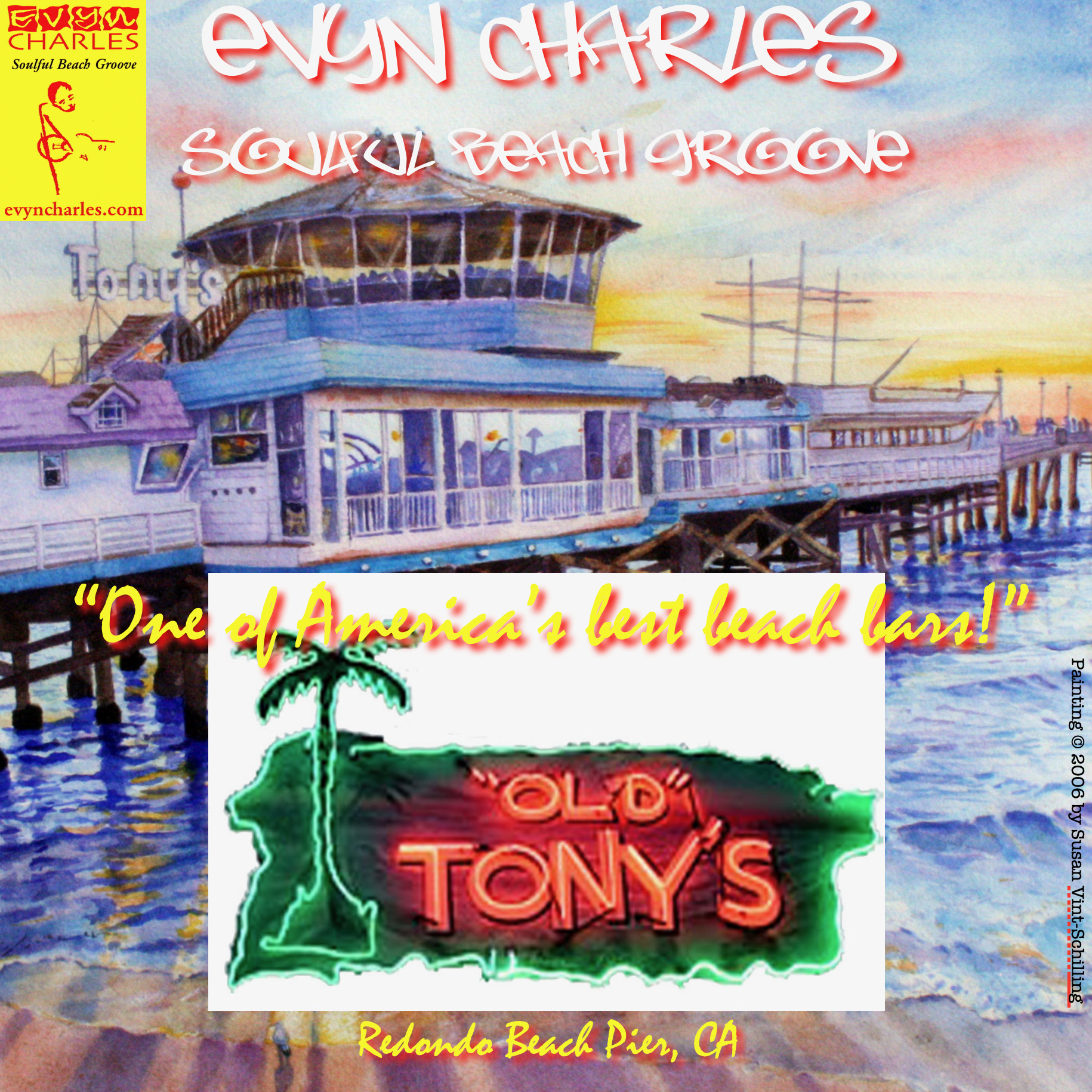 ---

I play weddings, office and birthday parties, fundraisers, store openings, etc... Please contact me to entertain at your event. Have guitar, will travel...
I also love to perform where all my friends can come hear me. If you know of a venue who would enjoy my music, please tell them about me: Word-of-mouth works best!
I sometimes gets last minute bookings and have to modify my schedule, please check my social media sites (FB+IG) or email evyncharles@yahoo.com
---
Click here for
PAST HIGHLIGHTS, NEWSPAPER ARTICLES & PHOTOS
---
Evyn sings Soulful Beach Groove and requests with an extensive repertoire ranging from classic favorites to current hits and unforgettable originals!
In addition, he has hosted a uniquely entertaining music showcase where he and other top-quality performers--including major hit songwriters--shared the stage and took turns performing their original material.
Evyn has been a featured performer at numerous establishments including the following:

Tony's, Redondo Beach Pier • The Boathouse, Santa Monica Pier • The Bull Pen, Redondo Beach • Sagebrush Cantina, Calabasas • Johnny Foxx's, West LA • Toppers, Santa Monica • Burbank Bar & Grille, Burbank • Borders Books & Music, Various Locations • Numerous other venues, festivals & special events.

For references or booking information,
please call (310) 291-5534 or eMail evyncharles@yahoo.com.
---
Back to Top of Page




listen & watch /past highlights & photos /list of cover songs /recommendations /list of original songs /lyrics
---
Email here for comments/info.